H.M.S. CRYSTAL PALACE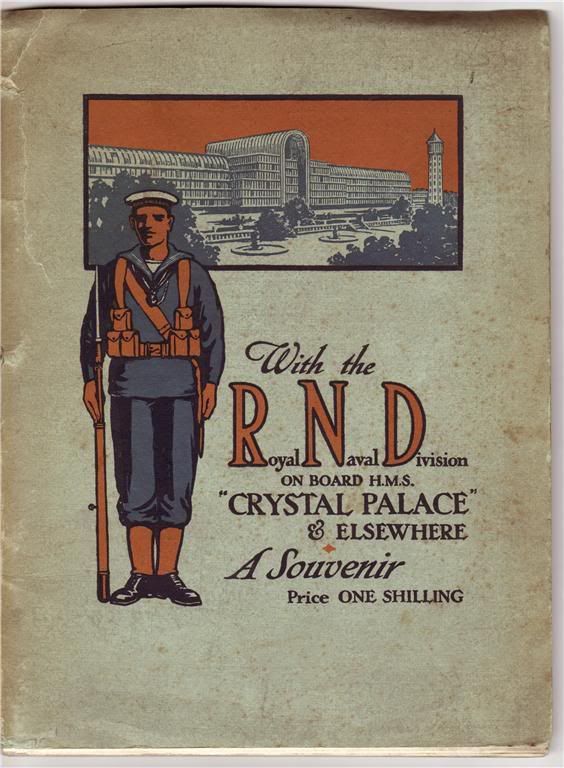 I have started a thread on scans from the second of the Royal Naval Division here.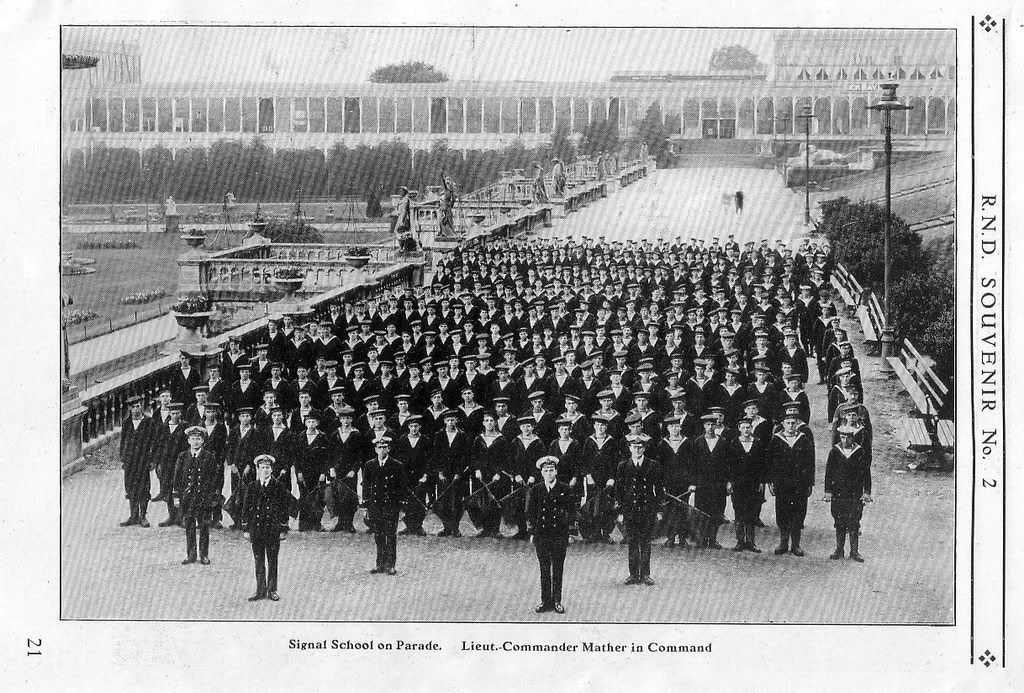 http://forum.sydenham.org.uk/viewtopic.php?t=2012
T. H. EVERITT
With the First World War there was demand from photographers to provide soldiers and sailors with photographic portraits to send home. [My photographer great grandfather did similar business at army camps at this time.] The local firm of THOMAS HOWARD EVERITT were ideally situated to serve this demand, making portraits of ratings at the naval camp that occupied the Crystal Palace during WW1 1914-18, as well as taking pictures of the local area.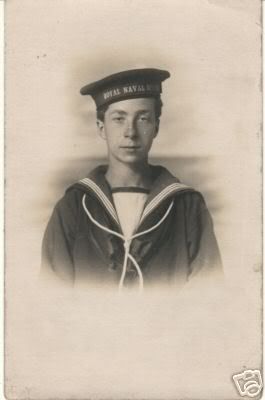 Somehow the firm acquired stock books created by Russell & Sons from the Negretti & Zambra archive. These were only recently discovered by T. H. Everitt's heirs, and a few images were issued as limited edition giclee prints in 2004. I saw their stand at the Victorian Weekend that year, where they also displayed a massive glass plate negative of the cascades. They haven't appeared at the event again, and I have no idea if they have any plans for publication or even cataloguing the collection, or if they ever will. Their website has disappeared, and I have yet to get a response from the phone number on a leaflet issued at the time.